15 – 21 May 2023
This week is Dementia Action Week which is an awareness campaign encouraging individuals and organisations across the UK to encourage people to 'act on dementia'.
What is Dementia Action Week?
Dementia Action Week is an awareness campaign. Each year, there is a different focus and the focus in 2023 is 'encouraging people who are concerned that they or someone they know may be experiencing dementia symptoms to seek further help'.
It's normal for your memory to be affected by stress, tiredness, certain illnesses and medicines. But if you're becoming increasingly forgetful, particularly if you're over the age of 65, it's a good idea to talk to a GP about the early signs of dementia.
Memory loss can be annoying if it happens occasionally, but if it's affecting your daily life, or it's worrying you, or someone you know, you should get help from a GP.
Dementia is not only about memory loss. It can also affect the way you speak, think, feel and behave.
It's also important to remember that dementia is not a natural part of ageing.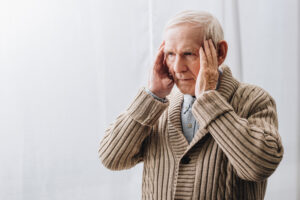 What is dementia?
Dementia is a syndrome (a group of related symptoms) associated with an ongoing decline of brain functioning.
There are many different causes of dementia, and many different types. People often get confused about the difference between Alzheimer's disease and dementia. Alzheimer's disease is a type of dementia and, together with vascular dementia, makes up the majority of cases.
By 2025, it's estimated that over one million people in the UK will have a diagnosis of dementia – and almost all of us will know someone living with the condition.
Symptoms of dementia:Dementia symptoms may include problems with:
memory loss
thinking speed
mental sharpness and quickness
language, such as using words incorrectly, or trouble speaking
understanding
judgement
mood
movement
difficulties doing daily activities
People with dementia can lose interest in their usual activities, and may have problems managing their behaviour or emotions. They may also find social situations difficult and lose interest in relationships and socialising.
Aspects of their personality may change, and they may lose empathy (understanding and compassion).
A person with dementia may see or hear things that other people do not (hallucinations).
Because people with dementia may lose the ability to remember events, or not fully understand their environment or situations, it can seem as if they're not telling the truth or are wilfully ignoring problems.
As dementia affects a person's mental abilities, they may find planning and organising difficult. Maintaining their independence may also become a problem.
A person with dementia will usually need help from friends or relatives, including help with making decisions.
The symptoms of dementia usually become worse over time. In the late stage of dementia, people will not be able to take care of themselves and may lose their ability to communicate.
Why is it important to get a diagnosis?
Although there is no cure for dementia at the moment, an early diagnosis means its progress can be slowed down in some cases, so the person may be able to maintain their mental function for longer.
A diagnosis helps people with dementia get the right treatment and support. It can also help them, and the people close to them, to prepare for the future.
With treatment and support, many people are able to lead active, fulfilled lives with dementia.
How common is dementia?
Research shows there are more than 850,000 people in the UK who have dementia. One in 14 people over the age of 65 have dementia, and the condition affects 1 in 6 people over 80.
How to get help:
If you're experiencing any of the symptoms above, or think you may have dementia, it's a good idea to see a GP.
If you're worried about someone else's memory problems, encourage them to make an appointment with a GP and perhaps suggest that you go with them.
Your GP will ask questions, take some blood tests and a urine test. Loss of memory does not mean you have dementia.
If your GP suspects that you do have dementia, they will send you to a dementia specialist.
Getting a diagnosis gives you and your family the best chance to prepare for the future.
At Sussex Premier Health, our Consultant Geriatrician, Dr Elena Mucci offer a Comprehensive Geriatric Assessment and Memory Loss Clinic.
There are a number of online resources and support available if you or a family member has dementia: