National Walking Month May 2023
Feel fitter, feel brighter, feel connected!
Walking is one of the easiest ways to improve physical and mental health.  It allows us to stay connected to our community, helping us feel less lonely and isolated.  By swapping a short drive for a short walk, you can also help reduce air pollution, congestion, and road danger – and save yourself some money and keep active in the process!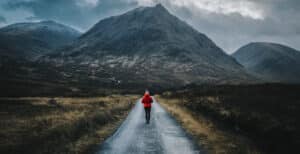 Did you know that a 20-minute walk can reduce the risk of several preventable health conditions, including, depression, heart disease and Type 2 diabetes?
Walking is one of the cheapest and easiest ways to keep fit. Walking isn't just about keeping fit, it's also a great way to unwind and connect with your environment.  To get the best out of your walks have a look at our handy hints and tips below.
Walking with others
Walking with friends and family is a great way to catch up whilst working towards your own fitness and walking goals.  Share your walking pictures with us, we'd love to see you out and about in our local community #walkthisway.
Get snappy!
Why not document your walks with a picture trail of your walking environment?  Try capturing your local beach, park or town and share these with friends and family via Instagram or Facebook.  Who knows, you might snap some fabulous memories.
Get the Kids Involved
Kids have a fantastic sense of fun and adventure; they help you see the world from a different perspective – let them lead the way!  And if you don't have kids, find your inner child, and have a good explore or scavenger hunt.
Get Picking Litter
We all know those areas within our local community that could do with a helping hand with litter picking!  Why not do a spot of litter picking while you are walking?  Filling just one bag could make a huge difference.
Evening Stroll
With the longer days and lighter nights invite an evening stroll.  You could head out with a friend, a loved one or by yourself to unwind at the end of the day.
Research suggests that regular physical activity can help improve sleep at night.  What's not to love about that?
Prepare for the Weather
Who doesn't like a muddy puddle?  Every weather is walking weather! Come rain or shine, as long as you are prepared you can get your steps in.
Just make sure you have a set of waterproof clothing (sunscreen and bottled water in case of weather changes) and you'll be sorted.