We are delighted to welcome Consultant Gynaecologist, Ms Basirat Towobola to Sussex Premier Health in Hastings.
We are delighted to welcome Miss Basirat Towobola to Sussex Premier Health in Hastings. Miss Towobola is a Consultant Gynaecologist who specialises in Uro-gynaecology.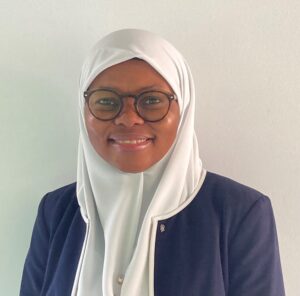 Ms Towobola specialises in the following treatments:
Anterior colporrhaphy
Posterior colporrhaphy
Vaginal hysterectomy
Cystoscopy
Colpocleisis
Urethral bulking injections
Sacrospinous ligament fixation
Botox intravesical injection
Aulologous fascial sling procedures
Ms Towobola will be consulting at Sussex Premier Health on a Thursday morning.
What is Uro-GRynaecologist
Urogynaecology is a sub specialty of Gynaecology. It covers services that provide assessment, investigations and treatment for women with urinary incontinence, vaginal prolapse, recurrent urinary tract infections, bladder pain and pelvic floor injury after childbirth including fecal incontinence.
Should I See a Urogynecologist?
There are some topics you just don't talk about. Pain down there is one of them. But you're not alone! And it's important to know that relief is possible. Urogynecologists are experts in the female pelvic organs and pelvic floor: the muscles, ligaments, connective tissue, and nerves that help support and control the functioning of your bladder, uterus, vagina, and rectum.
Here are some important details about this area of expertise, and just how common these issues are for women.
If you would like to discuss an appointment with Ms Towobola, contact a member of our team on 01424 757455 or complete an enquiry form.
Further information